Take a step back in time and learn about the impact
of railroads on Northern Virginia through the eyes of a country depot.
Fairfax Station contributed to development of the local economy from its completion on the Orange & Alexandria Railroad in 1852. It played a critical role in the American Civil War, serving as a base for Union soldiers. In 1862 it was the medical evacuation point for wounded soldiers, who were treated by Clara Barton and other volunteers. The station was the center of local community life for almost a century until modern highways and rail transportation made local train depots a thing of the past.
Museum displays, activities and events help preserve local history and promote railroading. Come explore Civil War history, railroading and the fascinating story of our local community.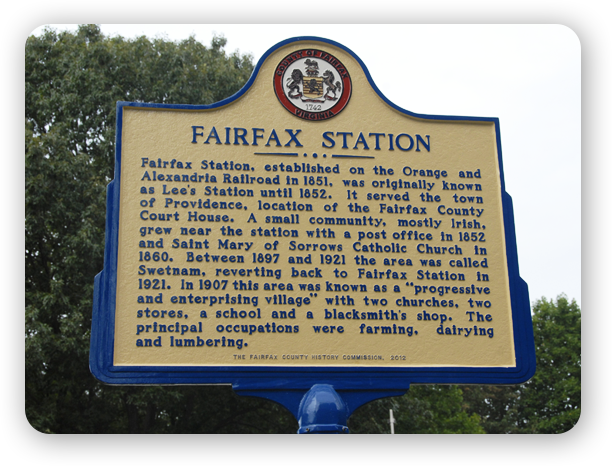 The great-great-granddaughter of David Dowd -- a member of the 155th New York Infantry during the Civil War -- visited the Fairfax Station Railroad Museum from Europe after a long COVID-imposed delay. Maeve Donegan Paine and her husband, Clive Paine, [...]
The Herndon Historical Society is very pleased to announce a special presentation taking place at the Herndon Historical Society's Depot Museum (717 Lynn Street, Herndon, VA).   This special presentation is named The Caboose Comes to Herndon!  The presentation will take [...]
Julia Smail is the Volunteer of the Year for the Fairfax Station Railroad Museum. Julia was presented her award at the annual Inter Service Club Council award ceremony. Julia is currently the treasurer at the Fairfax Station Railroad Museum. Julia [...]